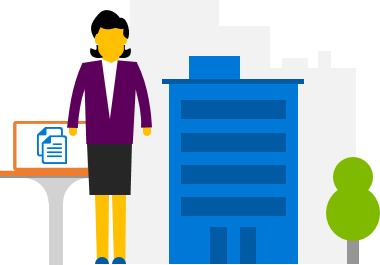 Get the most out of your technology
SMB's chose cloud for "improved business agility."
Leaders adopt technology in smarter ways, getting more bang for their buck.
Technology should be an asset—one that helps you to anticipate, manage, and respond quickly to change. Technology should make life easier, and provide the flexibility to adapt quickly to changing business needs—whether expanding the infrastructure that powers your business applications, or adding the new PCs, devices and apps that help your employees do their best work.

Today's Cloud computing and Microsoft technology offers a platform for growth—with solutions that help you adapt quickly to changing business needs and move faster than your competitors. And because it's backed by Microsoft, it's built on software you know and trust. So change doesn't have to come with a huge amount of additional training and related business disruptions. Let us help you get started.
How to grow business efficiently?
1
Get the best of server and cloud
Get just the right balance of simplicity, flexibility, and cost for your specific business needs. Choose to host your applications in the way that best suits your business,whether on-site, in the cloud, or both.
2
Maximize your hardware investment
Reduce server hardware costs, IT maintenance, and power bills. Cut training costs and boost productivity. Stay competitive with one consistent experience.
3
Reduce cost
Reduce up-front infrastructure costs and pay only for what you use by hosting apps and email in the cloud. As your business grows easily and quickly add employees and scale up or down business apps , storage and software and tools they need to do their jobs.
4
Maximize your hardware investment
Enable easy mobile access, while simplifying and reducing the cost of IT management. Access your familiar Office apps from anywhere across devices.
5
Stay current and competitive
Make sure you always have the latest innovation, features, and security. Avoid high capital expenses and pay only for what you use. With low up-front subscription costs and the power of the cloud, your employees will always have the latest tools.
6
Speed up your apps without buying new hardware
Whether for order processing, inventory, or customer management, you can minimize business disruptions by making your apps run faster on your existing server hardware. Run more applications on the same server with virtualization.
"On the very first day that we signed up for office 365, we saved $8,800 in email archive renewal fees-I've never gotten such an instant return on my investment"
Grow efficiently with help of Our solutions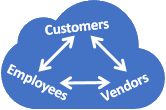 Customer experience
Customer experience solutions from Surevelox are designed to help you build a true end-to-end for relationship for your business.

Application and Integration
Build and promote your business more effectively, and get your business with all-inclusive IT solution like website, Mobile App and integration solution.
Learn more

Business Phone Solution
Cut your business phone bills by over 37% while getting enterprise-level functionality and improving reliability.
Learn more