The Risks of Using Outdated Technology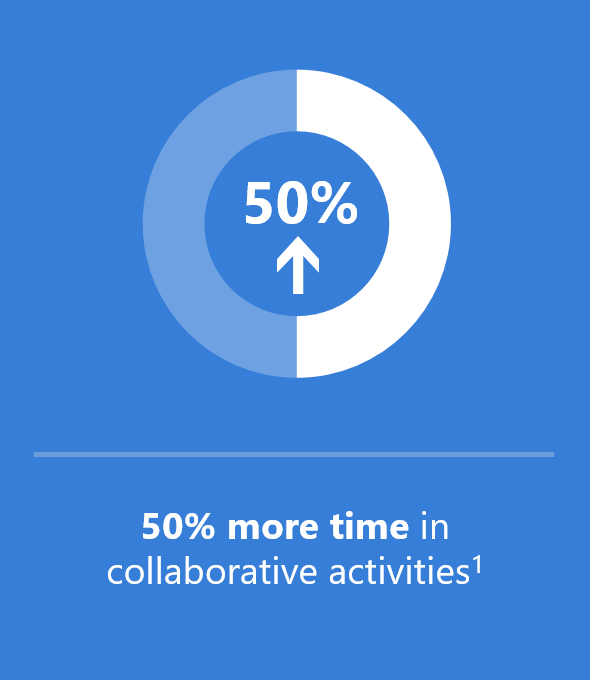 Are your employees spending more time on collaboration activities ? like merging documents - facing hard time on keeping track of documents and documents floating around in email system back and forth ?
Then you are not alone. As per research, Today's employees, on average, spend 50% more time in collaborative activities than 2 decades ago.
Using outdated technology at work, your employees faces challenges that seriously affect their productivity. The are spending more time on tasks that should have taken few minutes with latest technologies.
Are you a traveler or a remote employee needs your work files in real-time? Is the Teamwork vital in your business environment? Opportunity lies in real-time collaboration as it allows your people to stay connected and productive.
Employees are spending less time at their desks and in one place. In fact 37% of the global workforce is mobile and will be 42% in 2020.
In fact not providing your team with modern productivity and collaboration tools means you're widening the gap between you and the competition...only you're giving reason your customer to give business to your competition.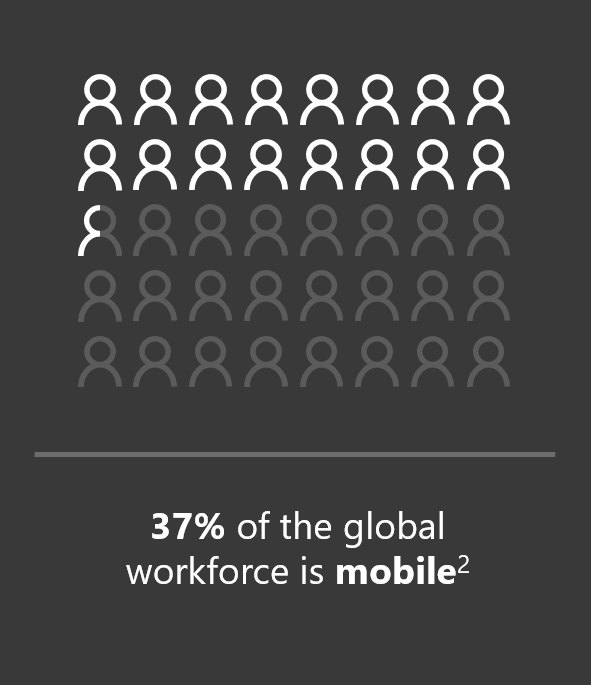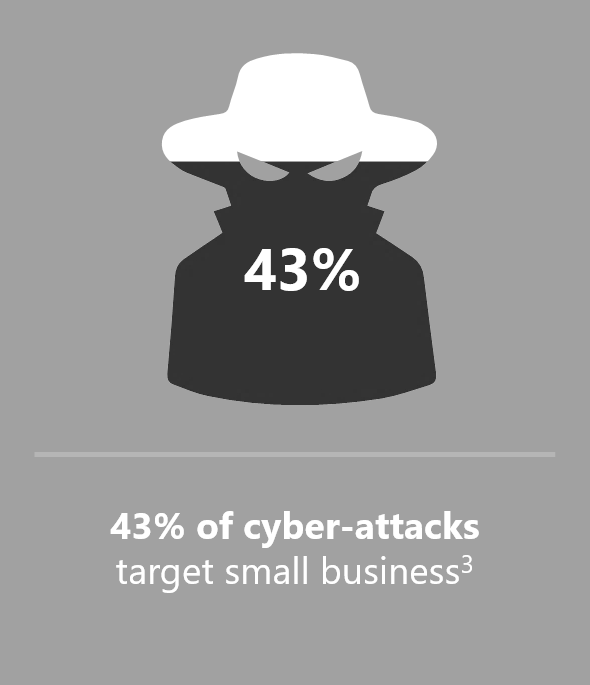 Do you think your business is too small to be targeted by cyber-criminals. Think again - small businesses are big draw of hackers. 43% of cyber attacks target small business. The ransomware attack - grown to one billion dollars in last year, It works by locking down access to all the files on an infected computer and then demands a ransom to regain control of them.
Like it or not, holding on to outdated technology is threat to your business. When a small business is attacked, many businesses don't have capability to keep off hackers and don't have ability to recover from hacking attacks - the result - six out of ten businesses go out of business within six months or less
Do you think that only financial and healthcare institutions and large corporations have to be concerned about compliance issues? Think again.
FTC's mandate to act on "unfair or deceptive business practices in or affecting commerce" - failing to protect consumer data or lack of cybersecurity is considered an "unfair" business practice. 47 states now have security breach notification laws, meaning that businesses who have a security breach may have to disclose this fact to customers and regulators.
90% of Business think it's important to keep software updated. Using older technology like Windows XP and Windows Server 2003 or Office 2000/2003/2007, your business compliance could be at stake.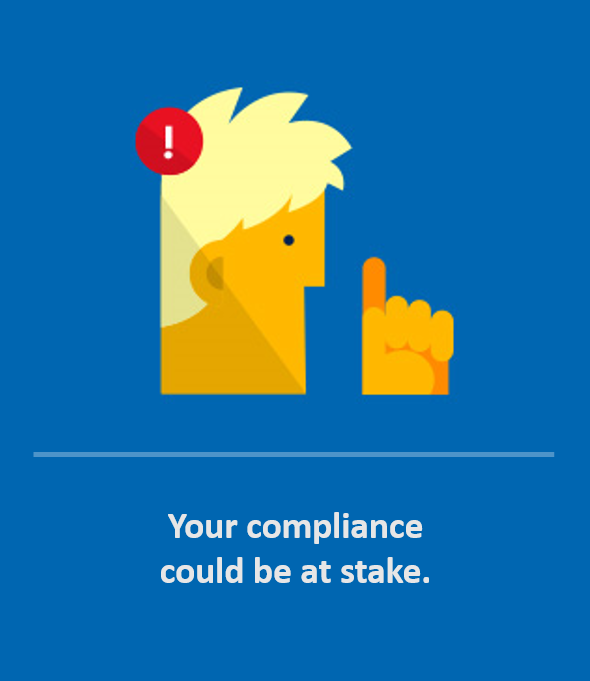 The complete IT solution for your business
Microsoft 365 Business is designed for small- to medium-sized businesses with up to 300 users and integrates Office 365 Business Premium with tailored security and management features from Windows 10 and Enterprise Mobility + Security. It offers services to empower employees, safeguard the business and simplify IT management.

Achieve more together
Connect your people with right mix of tools to work collaboratively. Not just among your own people but also with your customers and suppliers. Bring together teams and resources, all in one place - Outlook, Skype, Groups, Teams and SharePoint can help your co-workers and clients communicate and work collectively - collaborate in real time.

Anywhere it matters
Enable your people to be productive anywhere on their favorite devices. Keep your office documents up to date, secure and accessible from anywhere - making it possible for your employees to work from home, while at airport or at the hotel. With offline access and automatic syncing you can continue working on your documents even when you don't have internet connection - without any productivity loss.

Always-on security
Traditional IT boundaries are disappearing, Growing use of personal mobile devices and apps is increasing. Today businesses now not only need to protect their data on company owned devices but also need to protect employee owned devices that consume company data. Let security travel with your employees - protect and control business data from virus, malware and ransom ware. Remotely wipe business data from personal devices when lost, stolen or when employee leaves the company - without affecting employee's personal data.

Simplified for business
Eliminates the complex IT process and makes the technology to work for you not against you. Easier to manage users and devices irrespective of their physical location - manage all at one place. Single login for all your apps and services. Easy to revoke access when employee leaves - keeping your business data protected. What it means to you ? - Focus on what matters - your business; and get Total peace of mind.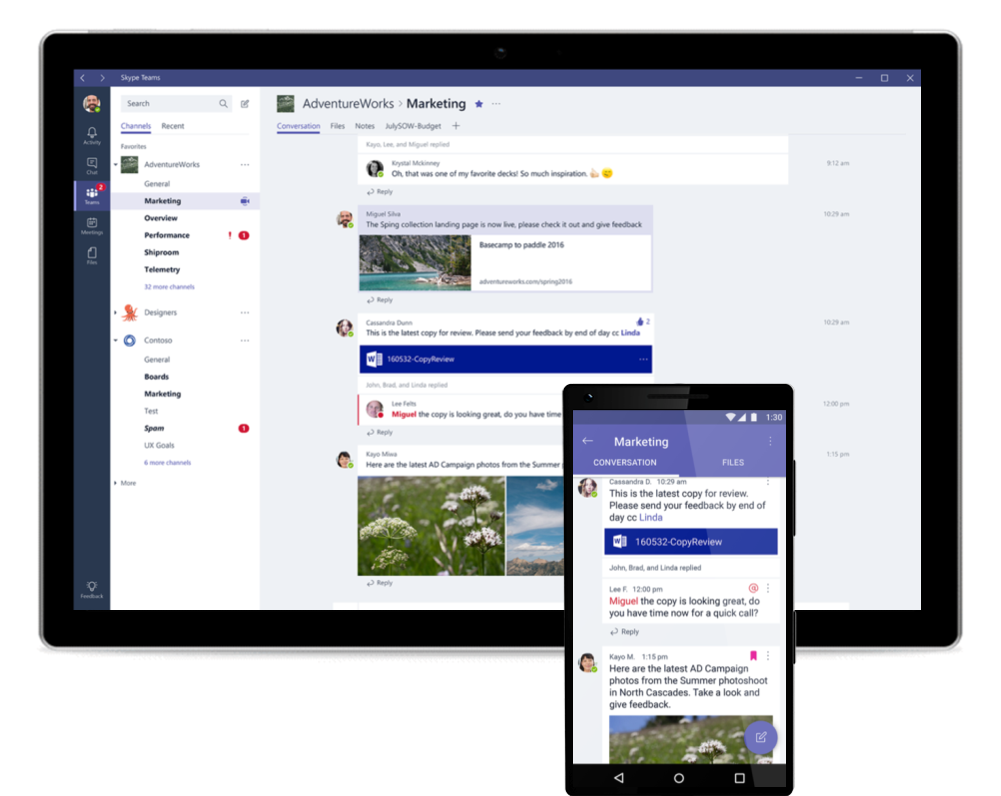 Experience Microsoft 365 Business Now
See it in action How you can digitally transform your business with modern tools and technology included in Microsoft 365 Business with our on-demand exclusive demo.
What you will get with Microsoft 365 Business
Office Apps
Word
Excel
Powerpoint
OneNote
Mail & Social
Outlook
Exchange
Yammer
Sites & Content Mangement
SharePoint
OneDrive
Delve
Chat, Meetings & Apps
Teams
Skype
Groups
Bookings
Windows 10 Enterprise E3
BitLocker
Windows Information Protection
Windows Hello
App & Device Management
Data Protection Controls
Device Management Tools
Deploy Windows
Upgrade from
Windows 7
Windows8.1
Cyberthreat Protection
Protect your business from
Viruses
Malware
Ransomware